Monetize My Mastery!
Whether you're a seasoned expert eager to share your knowledge with the world, looking for a dynamic platform to craft, promote, and profit from your captivating courses, or you've already got an amazing course and want to expand your audience, we're here, and we're excited to hear from you!
Doctors
(MDs and non-MDs)
Authors
Health/wellness genre
Wellness Experts
Most topics
Therapists
...and any other health/wellness-related expert
Our Course Creators
Who we are

Each member of our stellar course creator lineup is a highly qualified health and wellness professional who is highly passionate about empowering people with life-transforming information. If you share our passion, we want to hear from you!
Are You Ready to Share Your Expertise with the World?
Your journey to turning your knowledge into a captivating and profitable online course starts here!
Prepare for an E-Learning Revolution!
Get ready for an electrifying fact: the eLearning market is surging and is poised to shatter the $600 billion milestone by 2023!
Seize a Golden Opportunity Today:
Imagine effortlessly adding a lucrative revenue stream to your life.
But, Here's the Heart-Pounding Challenge:
How can you transform your expertise into an exhilarating online course that educates and dazzles?
Look No Further for the Answer. You're Here!:
Introducing Patient World's game-changing platform! We don't just help you create courses; we unleash their potential, market them, and provide top-tier hosting.
Take advantage of special pricing during the launch period.
Step 1
Initial consultation to evaluate your offering
Step 2
Outline course objectives
Step 3
Record you at our state-of-the-art online recording studio
Step 4
Edit footage, add overlays of text, images, and potentially videos
Step 5
Upload to course platform and set up navigation
Step 6
Go live within 4-6 weeks!
VERY Special offer
For a limited time only!
Creating a one-hour online course can cost over $10,000. During the launch phase of Patient World, we will not only create your course, but host and market it as well, all for a fraction of the average cost of course creation alone. You'll lock in at this price for your future courses as well!
$1,500 for 1st hour, then $600 for each additional 30 minutes.
Apply now to see if you qualify for this one-of-a-kind opportunity to Monetize Your Mastery on Patient World! Any health/wellness related expertise will be considered. No need to have an advanced degree to become a course creator on Patient World.
Sample Module:


Chef Dr. Mike (Michael Fenster, MD), world's only board-certified interventional cardiologist, professional chef, and culinary medicine professor.
What's next? | Marketing| Podcast interview
Patient World is proud to have Neil "the media giant" Haley as its official spokesperson. When your course launches, you can announce it to the world on Neil's nationally syndicated podcast, with millions of weekly listeners.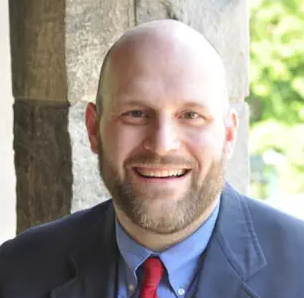 Who owns the content?
Patient World hosts and promotes the course, but you have full rights off this platform, such as the the right to sell your course on other platforms as well.
How much can I earn?
You will be paid 45% of the sales price of your course. For reference, Udemy pays course creators close to 37%.
Do you host conferences?
Starting in the first quarter of 2024, Patient World plans to host live conferences where you can interact with paying participants. Also, E-book downloads are on the horizon.
Who owns Patient World?
Patient World is a division of Tech Treats, LLC. It was created by Ann Hester, M.D., a board-certified internist, and author of Patient Empowerment 101: More than a book, it's an adventure! Her expertise can be found on CNN, TIME, Newsweek, and other online media outlets.
Get ready to help change the world!